What with Christmas, family holidays, and other matters, I haven't had time to post about the statistics I got from WordPress over new year. According to the email they sent:
The stats helper monkeys at WordPress.com mulled over how this blog did in 2010, and here's a high level summary of its overall blog health: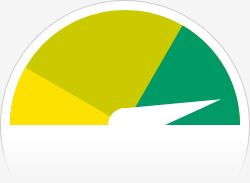 The Blog-Health-o-Meter™ reads Wow.*
There followed a lot of nice comments, and statistics: apparently I made 75 new posts. Where did I find the time? from the dashboard I noticed that the comment count has recently passed 1000, which frankly astounds me: when I started this experiment in writing and cycling in 2008 I thought I'd see what happened for three months: I never thought many people would read my nerdy bike-related ramblings, let alone take the time to comment, so many thanks to you all for making the time. Your encouragement has kept me cycling, helped us make the decision to buy the Bakfiets, and helped me fix and build our bikes, all of which enriched our family life no end. Thanks also to David Hembrow, Mark in London, Yubaboy, and 2whls3spds and whoever it is in Facebook who keeps linking here: apparently you sent quite a few people into this little corner of the bike blogging world. I hope those who came here looking for Stuttgart 21, workbike, Brooks mudflap, and Omafiets into search engines, found something useful.
All this is a roundabout way to say this year I'll be taking part in the WordPress Postaweek2011 challenge. They are running a postaday challenge as well, but I write as fast as a snail sprints so I don't think that'll happen. My goal is to have a shiny new, preferably coherent post up every Saturday morning. I've been aiming at this for a while now, but this may just give me more ideas and motivation when it's snowing and I'm not getting any cycling time. I'll try to keep putting a weekly photo up each Wednesday as well.
And yes, I know the challenge started two weeks ago. With my (dis)organisational ability two weeks is remarkably fast.
Update: Broken links fixed, thanks to David Hembrow for pointing out the problem.
*I bet they all say that.